We stock thousands of quality Nexen Performance Tires!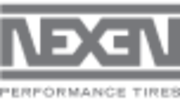 (Click above to go to the Nexen Performance website to view their selection.)
Call, email, or stop by at Tire Depot in Bristol, CT for great prices on Nexen Tires.
Nexen Tire has over 60 years of tradition as a respected leader in the tire industry. You are unique, your car is unique, your tire needs are unique. We're here to deliver what you need, how you need it, when you need it. We sell service. We sell satisfaction. This time it's personal. Your search is over. Shop NEXEN at Tire Depot.
Call or email us today to discuss the best Nexen Performance options for your vehicle.